Dawes have announced the Feed The Fire EP, their official video for "Feed The Fire" and the second leg of theirAn Evening With Dawes: Passwords Tour!
The Feed The Fire EP is available on all streaming platforms HERE and includes a special live version of "Feed The Fire" in addition to a barebones acoustic version and a radio edit of the song. The band has also released the official video for "Feed The Fire," which can be seen HERE or below. The video was directed by Matthew Daniel Siskin.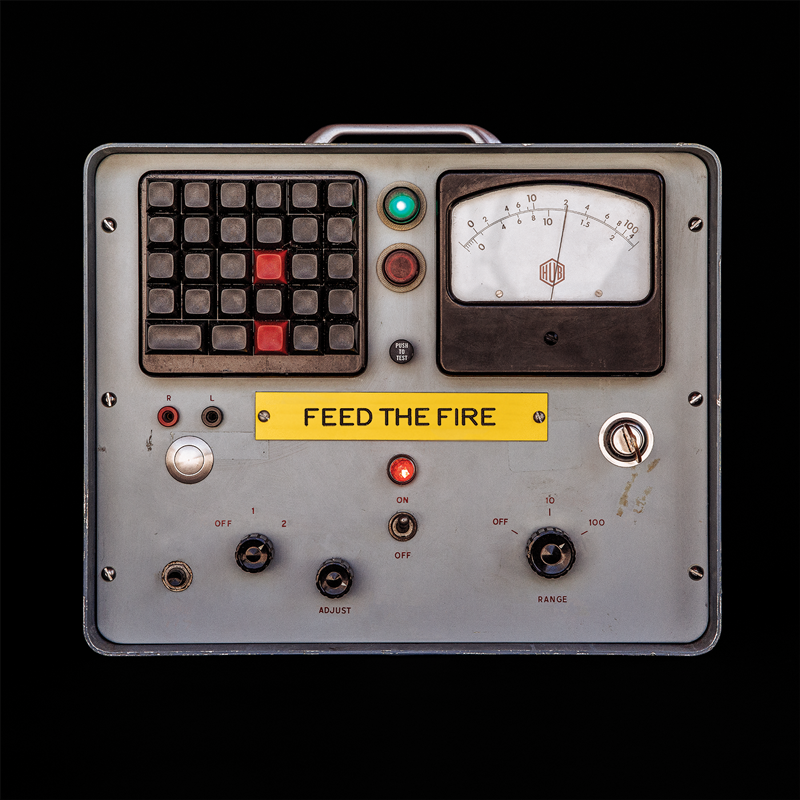 FEED THE FIRE EP TRACK LISTING:
Feed The Fire (Radio Edit)
Feed The Fire (Live)
Feed The Fire (Barebones Acoustic)
Feed The Fire (Album Version)
Dawes have also announced the second leg of their An Evening With Dawes: Passwords Tour. Each night will be a special night, filled with two full Dawes sets. The additional dates kick off mid-January and run through February, early 2019, and are bolded below.
The Dawes Community pre-sale begins Tuesday, October 2 at 10 a.m. ET HERE. You can access the pre-sale password by joining the community. To sign up for the Dawes Community, head to dawestheband.com and click "FOR EXCLUSIVE CONTENT SIGN UP!" at the top and then be sure to verify your email. Once logged into the community, head to the NEWS section to find the pre-sale code.
General tickets are on sale Friday, October 5 at 10am local time HERE.
Every online ticket purchase for An Evening With Dawes show comes with your choice of a physical CD or digital copy of Dawes' album Passwords. Instructions on how to redeem your copy will be sent via email within 14 business days of your purchase. Offer not valid on re-sale tickets. For any further questions, please refer to the FAQ and/or email customer support.
Tickets for all 2018 An Evening With Dawes shows, and for January 26 in Oshkosh, WI are available now HERE.
October 1 – Seattle, WA – The Showbox
October 3 – Eugene, OR – HiFi Music Hall
October 4 – Petaluma, CA – Mystic Theatre
October 29 – San Diego, CA – Observatory North Park
October 30 – Las Vegas, NV – Brooklyn Bowl Las Vegas
October 31 – Tucson, AZ – The Rialto Theatre
November 2 – Austin, TX – Stubb's
November 3 – Dallas, TX – The Bomb Factory
November 4 – Houston, TX – The Heights Theater
November 6 – Oklahoma City, OK – The Jones Assembly
November 7 – Tulsa, OK – Cain's Ballroom
November 9 – Birmingham, AL – Iron City
November 10 – Cincinnati, OH – Taft Theatre
November 11 – Chattanooga, TN – The Signal
November 13 – Richmond, VA – The National Theater
November 14 – Charlotte, NC – The Underground
January 18 – Oakland, CA – Fox Theater
January 19 – Los Angeles, CA – The Orpheum Theatre
January 20 – Phoenix, AZ – The Van Buren
January 22 – Salt Lake City, UT – The Commonwealth Room
January 23 – Fort Collins, CO – Washington's
January 25 – St. Louis, MO – The Pageant
January 26 – Oshkosh, WI – The Howard
January 27 – Iowa City, IA – The Englert Theatre
January 29 – Chicago, IL – Riviera Theatre
January 30 – Toronto, ON – The Danforth Music Hall
February 1 – Philadelphia, PA – The Fillmore
February 2 – Boston, MA – Wang Theatre
February 5 – New York, NY – Beacon Theatre
February 8 – Charlottesville, VA – The Jefferson Theater
February 9 – Nashville, TN – Ryman Auditorium
February 10 – Nashville, TN – Ryman Auditorium
February 12 – Athens, GA – Georgia Theatre
February 17 – Clearwater, FL – Capitol Theatre
February 19 – St. Augustine, FL – Backyard @ St. Augustine Amphitheatre
February 20 – Charleston, SC – Charleston Music Hall